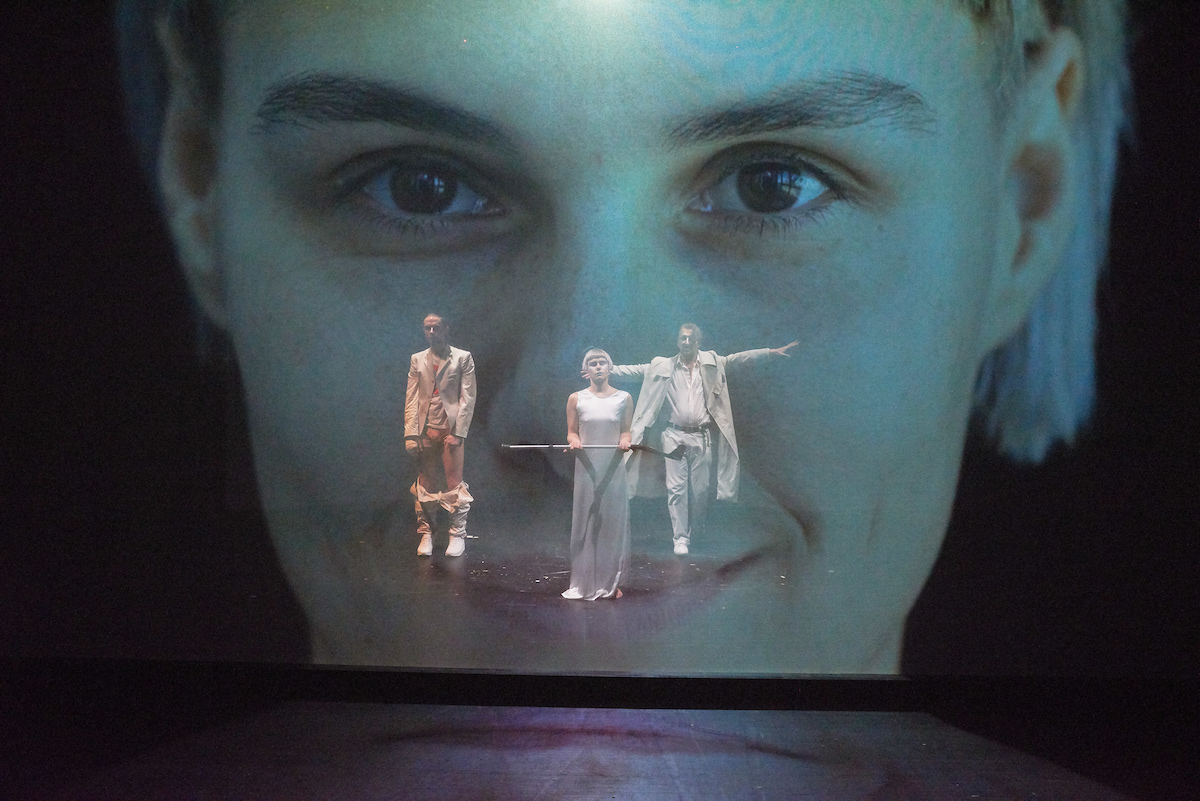 Being in a coma is being in a vulnerable state. It's inertia. It's marking time. The opposite of freedom. Human beings are prone to imprisoning themselves in lies, imaginary realities, old traumas, repetitive abuses. They tend to yield to coma-like states and powerlessly hope for miracles. But for how long can we hold ourselves captive? For how long can we embellish our solitary confinement with lies? And what happens if we wake up from this state of unconsciousness? If we realize that the miracle we are waiting for is just a gaping black hole that dissolves in holograms and ultimately leaves us to fend for ourselves?
Nóra realizes that the doll house she inhabits is getting increasingly narrower. That behind the embellished walls lie the recurring catatonic nightmares which she must fight if she wants to become a human being. If she wants to be free. With freedom comes sacrifice.
Awakening is a painful process, a swirling hypnosis. A tarantella. A fight, where cruelty finds you without accoutrements. Agamemnon sacrifices Iphigenia in order to win the war. And Nóra sacrifices her present in order to win her own wars. Nowadays, women spend several years in prison because they stand up for their rights. Nóra has done her time and can now leave her dollhouse.
Botond Nagy is the kind of director who has a distinct, easily recognizable theatrical world. There is a mood and even specific technical marks, alongside an audiovisual medium, an attitude that is characteristic for his work. And visual designer András Rancz expands the visual framework of the stage in an amazing way with his projected set. 
Here, the reality that our senses have "claimed" is dissolved, and this is necessary when the evidences of patriarchalism have to be eradicated. Because the greatest power is precisely this reality, in which socialization and ultimately our bodies enclose us. The stake taken on by the Hungarian Theatre of Cluj's production of A Doll's House is monumental: its deconstruction.
Botond Fischer: Felboncolni a valóságot [Dissecting Reality], helikon.ro, March 25, 2019
A truly coherent, contemporary and fascinating approach of the theme comes to life - as an entire world in itself - within the Cluj performance, so much so that the viewer gets completely immersed in that world, feeling its great emotional impact. In the studio room the stage area separated by a projection fabric, the impulses, pain, struggle, disappointment wash over the viewers with such might that it touches the audience on a visceral level. Such a result represents the essence of the theatre as such. 
As the events unfold, as we get to know the background, the secret that lies behind the events, and all of its repercussions reaching the present tense of the performance, we are thoroughly immersed in the studio space filled indeed with very few tangible objects, the more we get involved in the reality of imaginative and engaging realm of visual elements.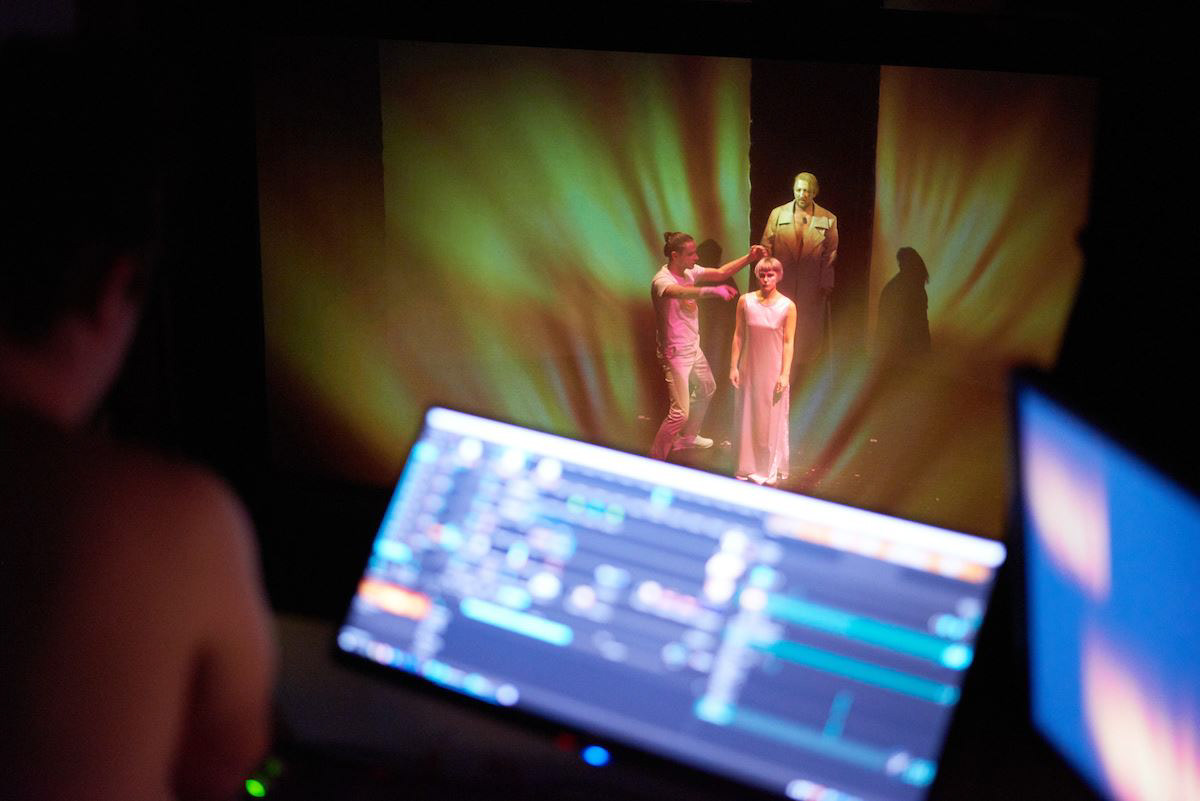 John the Courier
JÁNOS PLATZ
directed by
BOTOND NAGY
text adaptation
ÁGNES KALI, BOTOND NAGY
visual design
ANDRÁS RANCZ
dramaturg
ÁGNES KALI
music and sound design
BENCE KÓNYA-ÜTŐ
digital graphics
SZIDÓNIA SZEDERJESI
director's assistant
EMŐKE VERES
light design
ROMEO GROZA
stage manager
RÉKA ZONGOR